Y6 Mandala 2020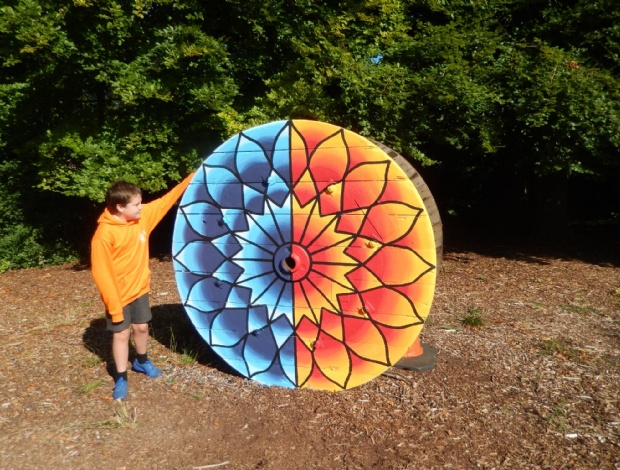 Our 2020 Y6 mandala is complete!
For the past five years, the Y6 children have designed their own individual mandalas with colourful patterns. The designs are displayed and Y6 hold an anonymous vote to choose a winning design for the latest mandala which is painted onto the side of a huge cable drum. This year, the winning mandala was created by William W. from 6K.
Mr. Carr's daughter Megan, who has just finished studying at Winchester School of Art, worked with all the Y6 children currently in school to paint William's vibrant mandala design onto the cable drum. We're thrilled with the finished artwork, which now sits alongside the winning mandalas from the last four years.
It's certainly been a year of two halves and William's mandala is a perfect memento to an unusual year. All five mandalas are very different to each other and are a real talking point - adding colour to the school grounds. We're delighted with the outcome!